1981 Centipede Full upright Arcade
Craigslist listing:
http://phoenix.craigslist.org/nph/vgm/4917574342.html
Klov.com Details:
http://www.arcade-museum.com/game_detail.php?game_id=7299
Requested Price: $600
Date Listed: 3/4/2015
Seller Comments:
Great condition, clean Centipede arcade cabinet for sale. CRT monitor with no burn. $600 OBO
JoyStick Review:
Centipede! the arcade game created for woman by a woman. That's right centipede was co-written by Dona Bailey, she was the first woman programmer to develop a arcade game back in the early 80's. After the Namco's success with woman players on Pac-Man, Atari wanted to get into the woman centric games, so Donna along with Ed Logg  developed centipede and they're were a success in do so.
Personally I recall this game was always swarmed with girls, I don't remember any woman centric propaganda for this game, it guess it just screamed I'm a game that woman would like to play? Here's a game flyer that seemed to more for guys or maybe not, since ladies read vogue, etc..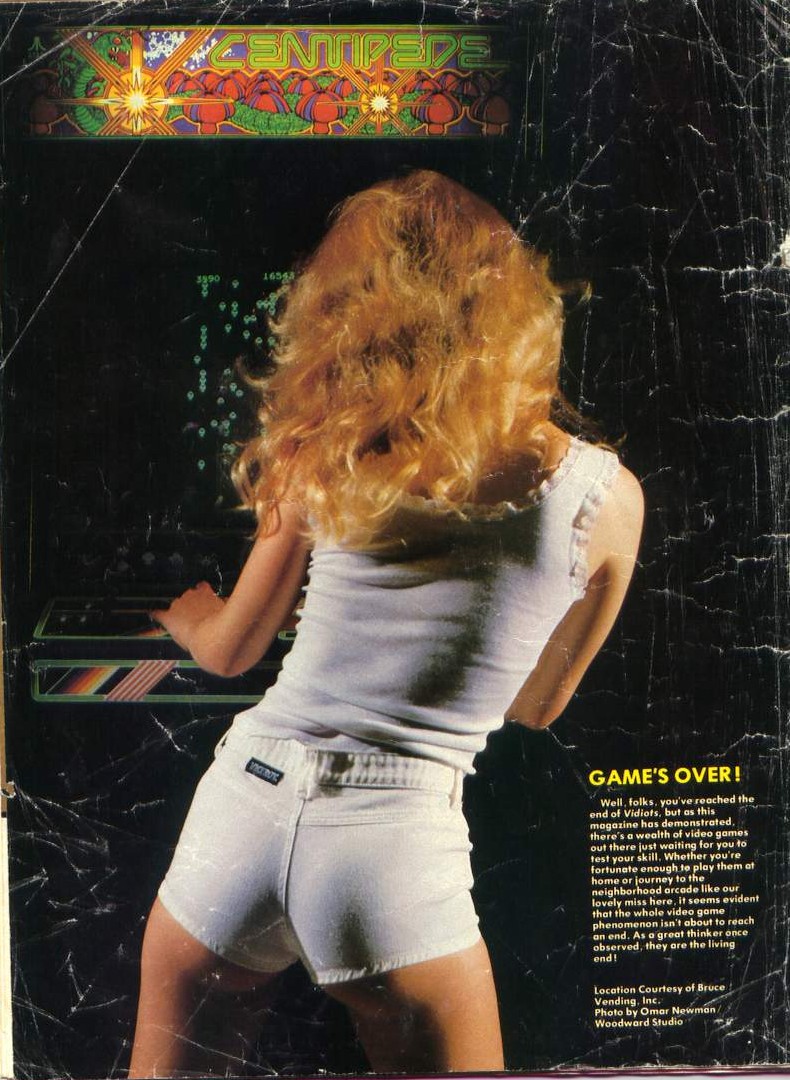 If you were around in the 80's then you played this game. It was the first track ball game I ever played and just made sense instead of using a joystick or button movement. I loved it's fast pace game play and the sounds were awesome , it certain would raise your blood pressure and get your adrenaline moving. 
Ok now for the actual review, The sellers cabinet is in exceptional condition and I don't see any repairs needed. Now that you have saved money on the repairs, there is a Centipede/Millipede Multigame Braze kit with the Millipede to Centipede PCB adapter for $115, but unfortunately this will require the Millipede pcb. I was able to find a Millipede pcb on ebay for $225, you can also check on klov.com. So you if you want both games and don't want to increase your arcade footprint the Braze kit is worth getting. So you can play both games in the same cabinet.
Email me at This email address is being protected from spambots. You need JavaScript enabled to view it. if you pick this up , I would love to know about your experience.